Home
New Service Areas
Omaha | Lincoln | York | Columbus | Norfolk | Grand Island | Kearney | Lexington | North Platte | Ogallala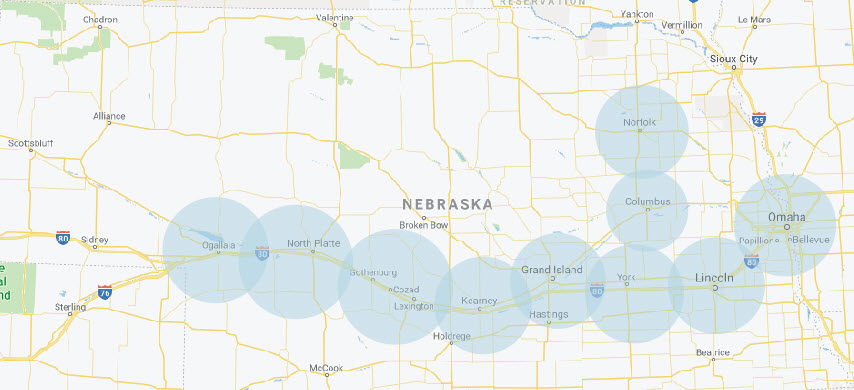 We provide legal services to the entire state of Nebraska!
For our out-of-city clients, we have created a network of Service Areas to address the needs of communities who might not otherwise use an Omaha-based legal firm.
There are situations where hiring a local small firm may not be in the best interests of a client, and in that case we would like you to consider using us.

Omaha | Lincoln | York | Columbus | Norfolk | Grand Island | Kearney | Lexington | North Platte | Ogallala