Practice Areas / Wrongful Death
Vehicle Accidents
We Answer
your questions about the law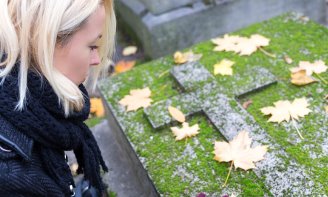 If you drive a motor vehicle, you're required to carry insurance in order to protect yourself from financial liability if you're found at fault in any vehicle accidents. The insurance companies charge you a premium every month that you must pay in order to legally drive.
If you are involved in an accident, the amount of coverage you elected when you signed up with your insurance carrier will determine the amount of money your insurance company will pay to the other person involved on your behalf.
Because insurance companies give your claim over to their adjusters, and the adjusters are in the business of paying out as little as possible for each claim, if you're trying to collect an insurance settlement you may need to contact a lawyer if you want to receive all the compensation you deserve.
A lawyer can help you recover more than just the cost of fixing your vehicle. A lawyer can also help you recover funds for your medical expenses and sometimes even your legal fees.
What to do if you're involved in a vehicle accident
Vehicle accidents are unexpected, and if you're involved in one, the first thing you need to do is file a claim with your insurance company. Be sure to report any injuries to you insurance agent before you go to the doctor if possible.
Take photos of any damage to your vehicle, the scene and also your injuries.
During your communications with your insurance agent, you'll want to take detailed notes regarding all conversations including the names of all representatives, phone numbers, job titles.
Make sure you know your policy limits and also the coverage amounts and details of what exactly is covered. Sometimes insurance companies will bet on you not knowing what exactly is covered in your policy, and they will try to tell you that what you are asking for is not covered by your policy. This is why it's important to know what is covered by your policy.

What not to do if you're involved in a vehicle accident
Because the insurance agents are going to want to pay you out as little as possible, don't just automatically agree to accept the first estimate they give you. These estimates can be very low, and if you accept their offer, you can't go back.
Ensure your best compensation
Since insurance companies can be sneaky and their policies are often confusing, your best option is going to be to contact a lawyer to help you through the process. An insurance lawyer will know exactly how the insurance companies try to wiggle out of paying you what you are owed. A lawyer can also read over your entire policy and understand the finer details that may be confusing to most people. With a lawyer on your side, your insurance company won't be able to get away with lying about what is covered, and you'll have your settlement much faster.
We Answer
your questions about the law