Practice Areas / Divorce
Divorce Lawyer Near Me
We Answer
your questions about the law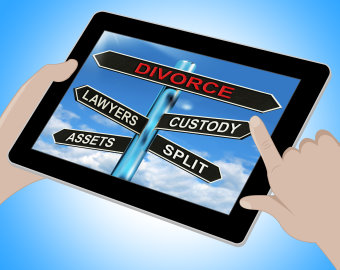 Are you seeking a divorce in Omaha, Nebraska? Nebraska is a no-fault divorce state. This means that you don't have to have grounds for a divorce in order to get your divorce granted. However, if your spouse disagrees, you will have to show that your relationship is irretrievably broken and that there is no chance for reconciling.
Whether your spouse agrees to the divorce or not, it is important to hire a divorce attorney to guide you through the divorce process. Your divorce attorney will provide you with objective advice while you are going through the emotional process of filing for a divorce. They will also handle all the paperwork and represent you in court or during mediations. A good divorce lawyer will help ensure your best interests are taken into account throughout the divorce process.
The question now is how to find a good divorce attorney.
How to find a divorce attorney in Omaha, Nebraska
A search on the internet for divorce attorneys in Omaha, Nebraska will show you that there are many divorce attorneys you can choose from. However, not all divorce attorneys will be right for your case. It is important to find an attorney that will provide you with the type of guidance and support you need. Use the steps below to help you find the right lawyer for your case.
1. Ask for referrals or recommendations
One of the best ways to identify a lawyer is to ask for referrals or recommendations. You can ask your family, friends or colleagues if they know a good divorce lawyer in Omaha. You can also ask a lawyer you know to recommend a good divorce attorney.
Personal referrals and recommendations will enable you to get a personal review of the attorney. Those that refer you to the attorney will let you know about their own personal experiences with the lawyer. This will give you a better idea of what to expect when working with the lawyer.
2. Read reviews
Another easy way to find divorce attorneys is by searching online. You will find comprehensive lists of attorneys in Omaha on various websites. Read reviews from clients that have used the lawyers. Be careful to avoid fluff. Search for reviews on neutral platforms such as social media or consumer review sites.
Visit the attorney's website to get an idea of what their areas of expertise are. It is a good idea to avoid any lawyer that uses gimmicks such as flashy graphics or advertising.
3. Interview divorce attorneys
The best way to determine which lawyer is best for you is by visiting lawyers. Visit different lawyers for consultation and hear what they have to say about your case. Ask questions about their fees, how long they have practiced, what their areas of specialization are and how they would handle your case.
Don't make a decision until you have visited at least three attorneys. You can compare their rates, their approach to your case and how you felt about them. Choose an attorney that you feel has your best interests at heart. They should be an attorney you feel comfortable discussing your case with.
What to look for in an attorney
As you search for an attorney, you may be wondering how to tell if the attorney is right for your case. The following are some factors to consider when choosing a divorce attorney.
1. How they communicate
It is important to hire an attorney that communicates effectively. They should be able to explain things clearly to you in order to help you make decisions in your best interests. They should listen to you in order to understand your case as well as your needs. This will help them represent your interests better.
A good attorney should be open to communication. They should be easy to reach in case of a problem. They should also be responsive. It can be frustrating to have to wait for several days to get a response from your attorney on an issue.
2. Their skills and experience
Choose an attorney that is experienced. They should be skilled in handling various aspects of divorce including custody, asset division and finances. They should have experience handling divorce cases in Omaha, Nebraska. This will ensure that they can handle the complexities of your case.
3. Their availability
What is the attorney's case load? Do they have many cases? If their case load is too high, they may not be able to give your case the attention it deserves.
Ask them who will be handling your case. Will they hand over your case to another lawyer in the firm? How long do they take to respond to your questions? If they take several days, they may be too busy to handle your case.
Conclusion
Finding a knowledgeable and skillful attorney is important to ensure you have the best representation for your case. You should also look for an attorney you are comfortable with. If you're looking for a skilled and experienced divorce attorney in Omaha, Nebraska to represent your best interests, contact us now.
We Answer
your questions about the law