Practice Areas / Bankruptcy
Bankruptcy Costs and Fees
We Answer
your questions about the law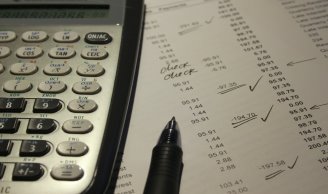 Bankruptcy fees:
If you need to file Chapter 7, start setting aside the money now.
The most frequently asked question among all of our prospective bankruptcy clients is, "How much does it cost to file a Chapter 7 case?"  People are often shocked to discover the answer.  Thirty years ago, Chapter 7 bankruptcy cases cost around $600.00* to file and some people think that is still what it costs. 
In 2012, the national average for Chapter 7 bankruptcy was $1,500.00*, a 150% increase.  In 2020, the national average is approaching $1,900.00*.  
In the Omaha-metro area, our figures have remained slightly below the national average.  However, if there is a coming surge in bankruptcy filings due to the coronavirus, and subsequent ripple effects like job loss, loan defaults (and so on), it would not be difficult to see a slight uptick in fees to keep pace with demand. 
The takeaway is simple: if you have any thoughts of filing a Chapter 7 bankruptcy case you need to have a plan to pay for the fees.
Chapter 7 bankruptcy fees MUST be paid, in full, before you may file your case.  Stated another way, your case cannot be filed until the full amount (court costs + legal fee) is collected**. 
If you are in a position where it may take awhile to pay your legal fees then you are vulnerable to the collection efforts of your creditors, including lawsuits, wage garnishments, repossessions, etc.  It is important to be proactive and to not wait until these actions have already begun.  You may find yourself in need of immediate debt relief, yet cannot afford to pay $1,500.00, or more, to file your case.
Many clients are able to use tax refund money, borrow from family, or are able to quickly save it up once they stop making monthly credit card and medical bill payments.  If these situations do not pertain to you though you need a plan of action before the situation gets worse. 
Our initial consultations our free of charge.  Call, text, or e-mail us today to get connected to a bankruptcy attorney to review your financial situation for FREE.
* Court costs included in these figures.
**Among other requirements.
Contact a proven and successful Bankruptcy Attorney in Omaha today!
402-933-3345
We Answer
your questions about the law