Practice Areas / Wrongful Death
Fatal Work Accident
We Answer
your questions about the law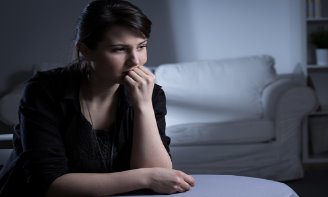 Nobody wants to think about the possibility of experiencing a fatal work accident, but they can and do happen more often than we think. Many times these accidents are due to neglect on the part of the employer, with unsafe conditions that have gone unnoticed or ignored.
An organization called OSHA (Occupational Safety and Health Administration) was created nearly four decades ago with the intention of fostering and enforcing safer work environments for employees, so that these types of tragedies don't happen.
And because of OSHA, the workplace has become much safer over the years. Fatal work accidents have dropped by more than 70%. However, there are still an estimated 15 fatal work accidents per day.
Recovering compensation for a fatal work accident
If your family member has been the victim of a fatal work accident, you may be experiencing the pressure to handle the situation including paying for extensive medical bills and burial costs.
The good news is you have options to recover the compensation you deserve to relieve some of the pressure and stress. You have the option to hire a private attorney and file a wrongful death suit, or you can file a worker's compensation claim.
Both options can bring you closure and compensation, however, what you need to know is that worker's compensation doesn't always pay what you are entitled to recover, and that can be a huge burden if you need to pay for extensive medical and other bills.
Filing a wrongful death suit
If someone in your family has fallen victim to a fatal work accident, you may be able to bring a wrongful death suit forward. A qualified attorney can look at your case and see if filing a wrongful death suit is your best option. Compensation awarded from a wrongful death suit will likely be higher than worker's comp, and will alleviate more of the financial burden you may be experiencing.
Some of the most frequent fatal work accidents occur in the following three industries:
Construction
Coal mining
Oil and natural gas
Getting compensation beyond worker's comp
If the fatal work accident was caused by a defective product or negligence on the part of the employer, you may be entitled to receive more compensation than what worker's comp usually provides, especially if the employer is in violation of OSHA regulations.
Contacting an experienced lawyer after a fatal work accident can help you navigate the process more easily, and relieve the financial struggle you and your family may have been experiencing in the aftermath. A skilled attorney can make the process easier and help you recover the compensation you deserve so that you can once again life a life as close to normal as possible.
We Answer
your questions about the law