Practice Areas / Personal Injury
Catastrophic Personal Injury Lawyer Omaha
We Answer
your questions about the law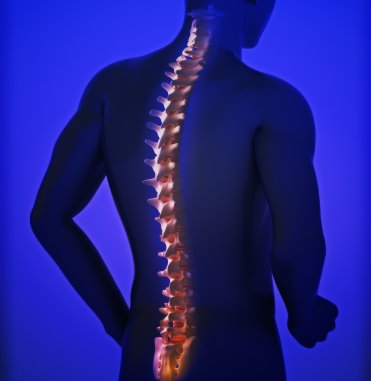 What is a catastrophic injury?
Accidents can result in injuries that range from minor scrapes and bruises to more serious injuries.
Catastrophic injuries are those injuries that are so severe that they result in long-term or permanent disability or disfigurement. These injuries often require extensive treatment which may include surgeries, physical therapy and even psychological therapy. Victims that suffer catastrophic injuries often have to take a long time off work to recover. Others are unable to return to work in the same capacity or may never return to work at all.
Some common catastrophic injuries include:
Traumatic brain injuries
Severe burn wounds
Paralysis
Loss of limbs
Permanent disfigurement
Back or neck injuries
Organ damage
Internal bleeding.
Because catastrophic injuries involve extensive treatment, victims and their families incur high medical costs. The economic effects of catastrophic injuries are made worse due to the victim having to take time off work or being unable to return to work. Their capacity to earn is diminished. These injuries also affect the quality of life of the victim.
Why catastrophic injury cases are different from other personal injury cases
There are several reasons why catastrophic injury cases shouldn't be handled like other personal injury cases.
Catastrophic injuries often involve severe physical injuries. These injuries are often life threatening or have life-long repercussions such as disability or a slow and painful recovery. These injuries often result in significant losses to the victim and their family. For example, if the bread winner of the family suffers a catastrophic injury, they will have to take time off from work or not be able to return to work completely. This can have a significant impact on the family's finances.
The impact of catastrophic injuries stretches beyond physical and economic damages. Victims and their loved ones may suffer significant losses related to loss of quality of life, loss of companionship, emotional or psychological trauma or slow and painful recoveries.
The injuries have long-term repercussions
Unlike other personal injuries, catastrophic injuries often result in life-long repercussions. For example, victims may suffer permanent disability, permanent disfigurement, loss of bodily functions or physical deficits. It is much harder to evaluate the impact of an injury with life-long consequences.
Accurate assessment of the damages that should be awarded often requires the involvement of experts who can help to determine the present and future needs of the victim and their families.
Compensation is often awarded based on the level of severity of the damages resulting from the accident. Catastrophic injuries are severe injuries that attract higher compensation than other types of personal injuries. Therefore, the defendant will do all they can to ensure that they won't have to pay the settlement or will fight to get it reduced.
The stakes are higher for the victims and their loved ones as well. The victim and their loved ones have not only already suffered substantial losses but also face even more significant losses in the future. Compensation will help them meet their basic needs in the future.
These cases present more complexities
Catastrophic injury cases tend to be complex cases. This is mainly because the stakes are higher in these cases. They therefore often go to trial. However, some cases are settled out of court. Defendants often fight to avoid paying settlement or to get it as low as possible. Attorneys also often have to rely on expert testimony in order to build their cases.
Hire a catastrophic personal injury lawyer
If you or someone you love has suffered catastrophic injuries in an accident that was the result of another party's negligence, it is important to get in touch with a catastrophic personal injury attorney as soon as possible. There are many benefits of seeking out a personal injury lawyer with experience in handling catastrophic injury cases.
They will help you make better decisions
Catastrophic injury cases can be very complex. It is important to hire an attorney with experience in handling similar cases. You can rely on their experience to provide you with guidance to make decisions that will give you a better outcome. They understand the complexities of these types of cases and will work to ensure your rights are protected.
You can focus on recovery
Recovering from a catastrophic injury can be slow and painful. With a professional fighting in your corner, you can focus all your mental and physical strength to recovering from your injuries. You will have less stress and be able to recover more quickly when you are not bogged down in legal matters.
They will help you get your compensation faster
Getting the treatment you need as soon as possible is important when it comes to treating and managing catastrophic injuries. Compensation will also go a long way in meeting the economic needs of the family. An experienced attorney will help you recover compensation as quickly as possible.
Get in touch with us to talk to an experienced catastrophic personal injury lawyer. We'll work hard to get you a fair compensation.
We Answer
your questions about the law