Practice Areas / Workers Compensation
What Do I Do After an Accident at Work?
We Answer
your questions about the law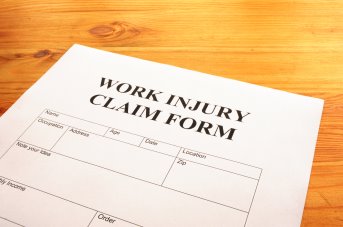 Workplace accidents can occur at any moment. If you've been injured while on the job, you may be eligible for workers' compensation benefits. Nearly all employers in every state are required to provide their employees with workers' compensation insurance coverage. Therefore, if you suffer an injury while on the job, you should do all you can to protect your rights to compensation.
Steps to take after suffering a job-related injury
When you suffer from a workplace injury, the steps you take following the injury will influence your success when filing for workers' compensation. The following are steps to take to protect your rights to workers' compensation.
Attend to your injuries
It is important to first ensure that you are no longer in danger. You should therefore attend to your injuries. Many employers have employees that are trained in first aid. Some even have dedicated first aid officers. Alert your colleagues and get the assistance you need to ensure you are no longer in danger.
Make a report
It is important to file an accident report as soon as possible after the accident. This applies whether you have suffered serious injuries or not. Many states have short deadlines within which you should have reported your accident in order to qualify for workers' compensation. You should therefore ensure that there is a record of the accident.
You should always file an accident report even if you have walked away from the incident with no apparent injuries. You may begin to experience symptoms of your injuries weeks or even months later. Having a record of the accident will be vital for proving the cause of your injury. In addition, your employer can use the information to apply safety measures to prevent similar accidents in future.
Record evidence
If your injuries allow you to, be sure to record evidence of the accident as well as your injuries. This evidence will be vital if the need arises to protect yourself from false accusations or other attempts to deny your claim.
Use your phone camera to take photos and videos of the scene of the accident as well as your injuries. You should also note the names and contacts of employees that witnessed the accident. These employees may be called upon to provide witness accounts of the accident.
Seek medical attention
It is also important to seek medical attention as soon as possible following the accident. If you have suffered a serious injury, you should go to the emergency room for assistance. If your injury permits it, ask your employer if you need to see a particular doctor or if you can go to a doctor of your choice for medical assistance.
Even if your employer chooses the medical doctor you should visit, you may consider visiting another doctor for a second opinion if you're not satisfied with the first doctor. However, you should note that workers' compensation may not pay for you to see a doctor other than the first. But it may be worth seeking a second opinion. You could stand to lose a lot in benefits if you choose not to seek a second opinion. This loss may be more than the cost of seeking a second opinion.
Report injuries as soon as they are discovered
You will need to inform your employer of your injury in order for them to file a workers' compensation claim with their insurance provider. Your employers will only know to do this when you alert them of your injuries.
If you had reported the accident but discovered your injuries later, you should inform your employer of your injuries as soon as you discover them. You should also follow up to ensure your claim for workers' compensation has been filed by your employer.
Consult an experienced workers' compensation attorney
The workers' compensation claim process is designed to make it possible for workers to file for compensation without the need for professional legal assistance. However, the process can get complicated, especially when large sums of money are involved. Employers and insurance providers may try to deny the claim completely or give you a compensation amount that is much lower than what you are entitled to.
Hiring a professional attorney will help to improve your chances of success in making a workers' compensation claim. Your attorney will fight for your rights to receive fair compensation and work to ensure your workers' compensation benefits do not interfere with benefits you may want to apply for in the future.
Be sure to follow the steps outlined above when you're involved in a work-related accident. Adhering to these steps will improve your chances of success in making a workers' compensation claim. They will also improve your chances of getting maximum compensation for your injuries.
We Answer
your questions about the law