Practice Areas / Family Law
Family Lawyers Omaha
We Answer
your questions about the law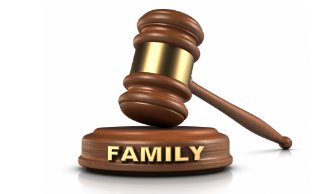 Are you searching for 'family lawyers Omaha'? There are many family law attorneys in Omaha, Nebraska. However, not all will be the right fit for your case.
Family law is a sensitive area of law practice. Cases are often emotionally charged and can often result in a lot of stress and anxiety. While some cases are straightforward and short, others can drag on for months. It is therefore important to identify a family lawyer that is not only skilled but that you can develop a good working relationship with.
One of the most common tips given to people searching for family law attorneys is to compare and interview at least three different attorneys before settling on the one that you feel most confident in. However, many people don't know what to look for during these initial interviews. They therefore end up choosing attorneys for superficial reasons such as how prestigious their firm is or how low their fees are.
If you want to ensure a good working relationship that will improve the outcome of your case, it is important to look much deeper. Below are some qualities you should look out for when searching for a family law attorney.
Skills and experience
Without a doubt, you will want to hire an attorney that has the right skills and experience in family law. There are different ways to establish the level of skill and experience of an attorney.
The first is to ask the attorney about what cases they have handled and their outcomes. You should go for a lawyer who has handled cases similar to your own. You can also seek reviews from clients online. If the lawyer was recommended to you by another lawyer or by someone you know, ask them about the lawyer's success rate as well as their level of experience.
Patience and compassion
How does the lawyer treat you during the initial interview? Are they patient enough to listen to your story or do they cut you off and want to get on with other business? Do they take the time to truly understand your situation or are they trying to pressure you into making a commitment to use their services? Do they show sympathy for what you are going through?
While it is important for lawyers to be aggressive when it comes to fighting for their client's rights, they should be able to show sympathy towards their clients. You may already be stressed and anxious about your situation. It will only make matters worse if your lawyer is impatient with you. It will also be difficult for you to talk freely about sensitive issues. This can have a negative effect on the outcome of your case. A lawyer that is patient and compassionate will have your best interests at heart.
Good communication skills
This is one skill that a competent family lawyer must have. They should be able to get their point across effectively and as quickly as possible. Many family law cases drag on and cost a considerable sum of money simply because of poor communication amongst the parties involved. Choose an attorney who is able to explain your situation to you clearly from a legal standpoint. They should be able to provide you with advice that is sound and easy to understand. You'll in turn be better able to make informed decisions.
Availability and responsiveness
Does the attorney seem busy? What is their case load? Will they be able to take on your case and give it the attention it deserves? Will they be handling your case or will they hand it over to a paralegal or associate?
It is important to choose an attorney that will be available to provide you with the support you need. Their case load shouldn't be so heavy that it causes them not to pay attention to your case. They should also be committed to keeping in touch with you and providing you with regular updates on the progress of your case. It can be detrimental to your case if your lawyer isn't responsive, especially when urgent matters arise.
How comfortable you feel with them
What does your instinct say about the lawyer? Do you trust them to handle your case? Do you feel comfortable talking with them? Do you feel that you can discuss sensitive issues with them and trust that they will act in your best interests?
Your case may call for you to be vulnerable with your attorney and discuss sensitive issues with them. You will also need to rely on them for advice and support throughout your case. It is therefore important that you choose an attorney that you are comfortable with.
Are you searching for skilled and experienced family lawyers in Omaha, Nebraska? Get in touch with us to book an appointment to discuss your case.
We Answer
your questions about the law