Practice Areas / Insurance Disputes
Can I Sue My Insurance Company?
We Answer
your questions about the law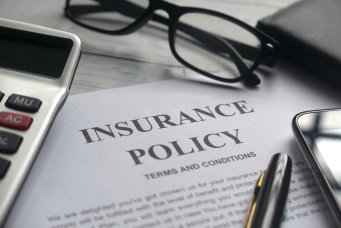 People take out insurance in order to cover losses when something unexpected occurs such as an accident. It can therefore be frustrating and even devastating when your insurance provider fails to honor your insurance policy and pay what is owed.
It is important to note that your insurance policy is a contract between you and the insurance company. You agree to pay premiums to the insurance company. In exchange, the insurance company promises to cover your losses when an unexpected event occurs. If an insurance company fails to honor their end of the contract, you have the right to sue them.
What is 'bad faith' when it comes to insurance?
Insurance companies often deny claims made for coverage. Many times, insurance companies have valid reasons for these denials. These include submitting false information, missing information, liability disputes, missed deadlines as well as lack of adequate coverage.
However, there are times when insurance companies deny claims and do not provide a valid reason for denying the claim. Insurance companies have a duty to provide coverage as outlined under the terms of your insurance policy. When they fail to meet their obligations, they are said to be acting in bad faith.
Bad faith laws provide you with a means to hold the insurance company accountable for their unfair and illegal actions. These laws are designed to ensure that insurers act in good faith and abide by the terms of their contract. You can file a bad faith lawsuit against the insurance provider to address their actions.
When can I sue my insurance company?
Insurance companies have many obligations to their clients. These are outlined in the policies provided by the companies. These terms are meant to guide the insurance company and ensure they act in good faith as well as avoid unfair practices.
The following are some examples of instances when insurance companies act in bad faith and when you may sue your insurance company.
Denying a claim for no reason
Insurance companies often deny claims. However, they are required to provide reasons for denying the claim. If the insurance company sends you a letter saying they have denied your claim but do not provide a clear reason for the refusal, you may be able to sue them for acting in bad faith.
Failing to conduct an objective and thorough investigation into your claim
Insurance companies are required to conduct an investigation into your claim when you make it. Failing to investigate your claim is acting in bad faith. Some insurance companies may delay the investigation of the claim or take an unreasonable amount of time to investigate as part of their delay tactics. If your insurer ignores your calls or fails to communicate in the hope that you will give up, you can file a lawsuit against them for acting in bad faith.
Delaying in making payment
Sometimes insurance companies may delay the payment of san approved claim. This can negatively impact the client, especially when you have medical bills. These expenses may be too much to pay out of pocket. If the insurer has held on to the funds unreasonably, you can sue them for acting in bad faith.
Paying less than the value of the claim
The insurance company should make the complete payout as stipulated in the terms of your policy. However, many insurance companies will attempt to pay less than the claim is worth in order to save money. This may mean that you will not be able to cover your expenses. Your insurance provider should make the payout as required.
Depending on your jurisdiction, your insurance company has a legal duty to defend you in a lawsuit against you as provided under your insurance policy. This is required even when there are questions about your coverage. Your insurance company should, for example, cover the cost of your attorney. If your insurance provider fails to defend you or accepts an unreasonably low settlement, you can sue them for acting in bad faith.
Changing what the terms in your policy mean
Insurance policies are often lengthy and full of complex legal jargon. Many lay people don't understand the terms used. Insurance companies take advantage of this to reinterpret the terms of the policy and therefore avoid paying the claim. When this happens, it is important to seek legal assistance to help interpret the policy and determine whether the insurance company is acting in bad faith.
Insurance companies will try all means to avoid making a payout for a claim. This often includes accusing policy holders of committing fraud. They will use this to turn the tables against you. You will need to provide evidence to show that your claim is valid. If your insurance provider is accusing you of fraud or threatening legal action, you should seek legal assistance and sue them for acting in bad faith.
Insurance providers have a legal duty to meet their obligations as stated in the terms of your insurance policy. If your insurance provider has failed to do so, get in touch with us. We'll fight to get your payout and hold your insurance provider accountable.
We Answer
your questions about the law