Practice Areas / Bankruptcy
Bankruptcy Lawsuit Attorney Omaha
We Answer
your questions about the law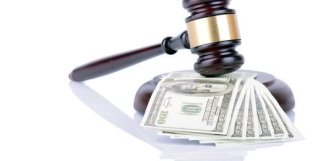 If you are contemplating a bankruptcy you are likely under extreme financial stress and may find it hard to cover your house or vehicle payments.  
You may be wondering how much a bankruptcy will cost or if you can handle the process without the help of an attorney.  It is possible to file a bankruptcy without representation, but the rules and procedures involved will likely prevent you from successfully completing the process.  When filing for bankruptcy it is always best to have exceptional legal representation.
Risks
1. Bankruptcy is not a simple or quick process – especially without an attorney.  The bankruptcy process is extremely complicated but an experienced bankruptcy attorney will be able to guide you through the process.   Proceeding without representation may mean you miss a vital step in the process and may result in the bankruptcy trustee rejecting your bankruptcy filing or, possibly worse, seizing property from you that you had not planned on parting with. 
Examples include:
failure to take the correct required classes

failure to file a required document or failure to fill out a required document precisely as the bankruptcy trustee requires.

failure to attend a hearing

failure to meet a specific unknown deadline, like sending required documents to your Trustee.
2 - A bankruptcy petition consists of several sections that are required to be completed with detailed information.  The petition and schedules are available online and at the local bankruptcy court but the petition does not include sufficient information regarding what information must be included in each section.
Examples include:
All assets must be listed with the fair market value.  An asset is not just physical belongings.  It can be hard to determine what is considered an asset without assistance from an attorney.   Correctly determining the fair market value of an asset is also important because the value of an asset may be protected under state exemptions; but the full value may not be protected if the asset is not properly valued.

State exemptions are applied to protect assets.  If an exemption is not applied correctly, the Trustee may seize the asset and sell it on behalf of your creditors. 

All creditors must be listed; even creditors of debts you do not wish to discharge.

Income calculations are required to determine what type of bankruptcy you're eligible for (e.g. Chapter 7 or Chapter 13). 

Extensive financial history information must be listed in the Statement of Financial Affairs to report past transactions. 
The unknown is scary to face without someone to prepare you for each step and explain the information from the Court.  Several issues may pop up after your case is filed that will require additional follow-up, including:

A creditor's objection to discharge

A Trustee's notice to claim assets

A creditor who did not receive notice or is still collecting
I have assisted several clients who attempted to proceed without an attorney and found the results are typically messy. 
Our attorneys work hard to prepare accurate petitions and review each step of the process with you.   We will help review your budget issues and discuss if bankruptcy is right for you.  We will also review any potential risks and prepare you for all scenarios.  Most importantly, we will get you through the process successfully.
We Answer
your questions about the law