Practice Areas / Catastrophic Injury
Find a Catastrophic Injury Lawyer
We Answer
your questions about the law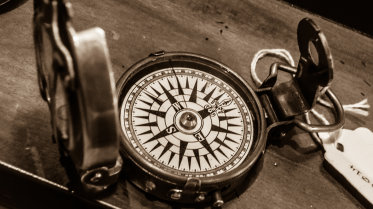 Nobody ever expects to fall victim to a serious injury. Unfortunately accidents do happen often when you least expect them to. Even the most careful individuals fall victim to accidents.
When accidents happen, they can have serious consequences. Suffering a catastrophic injury will interfere with your ability to perform gainful activities.
While you can't prepare for an accident and its consequences beforehand, you can find the right catastrophic injury lawyer to fight on your behalf and protect your rights to compensation. The following are tips on how to find the right lawyer for your case.
Search for the right type of lawyer
One of the biggest mistakes victims make is picking just any attorney. Attorneys have areas of law they practice. Lawyers also take it a step further to specialize in a specific part of their practice area. Catastrophic injury cases are often very complex. This is because the injuries are serious and have a long term impact. These cases also involve large sums of money. It is therefore important to seek an attorney with experience in handling similar cases.
A catastrophic injury lawyer is a personal injury attorney that specializes in handling cases involving catastrophic injuries such as brain or spinal cord injuries. This is the type of lawyer you will need fighting in your corner for a favorable outcome.
Evaluate their experience
It is important to not only choose an attorney that has extensive experience handling cases similar to yours but also one that has a strong track record of success. Success here doesn't h necessarily mean that they have taken cases to trial and won. Many catastrophic injury cases end with a settlement. You should therefore check to see what kind of settlements the attorneys have won for their clients. Avoid an attorney who has handled many cases but is quick to go for low-ball settlements. 
It is also important to choose an attorney that has trial experience. While many cases do end with settlements, your case may not. You will need an attorney that is experienced and prepared to take your case all the way.
Interview the attorneys
Many catastrophic injury attorneys offer free initial consultations. This is a great opportunity to interview your selection of attorneys and determine which attorney is a good fit for you. The initial consultation will allow you to get a better feel of how the attorney works and what to expect for your case.
During the initial consultation the attorney will evaluate your case and determine whether it has merit. They will give you an estimate for the value of your case and tell you whether they are able to take it on or not. They will also give you an idea of how they will approach the case if they do decide to take it on.
This consultation is also an opportunity for you to ask questions. You can gain more insight about your case by talking to an expert. You can also determine how comfortable you are talking to the attorney. Is the attorney willing to answer your questions? Are they patient in providing answers? Are they easy to talk to?
It is important to choose an attorney that is not only interested in the case but also one that you are comfortable talking to.
Understand the attorney's payment model

It is important to read the fine print very carefully before you sign anything. You should especially seek to understand the payment model the attorney uses to avoid any bad surprises later. Many catastrophic injury attorneys work on a contingency fee basis. This means that you only pay when you win. Their payment will be a percentage of the settlement or payment you are awarded. There are therefore no upfront fees for their representation.
It is also important to understand what percentage of the settlement will be paid to the attorney as a contingency fee. Are there any other expenses that will be deducted from the settlement to cover the lawyer's expenses? Many people are surprised to find that some expenses are not included in the lawyer's fees and are deducted separately.
Hire the right attorney
It's important to evaluate at least three attorneys in your search for a catastrophic injury lawyer. This will help you gain a better understanding of what different attorneys offer and the options available to you. It will also help ensure that you choose an attorney that you're comfortable with. This will improve your chances of getting a favorable outcome with your case.
If you or a loved one has suffered a catastrophic injury in an accident that was the result of someone else's negligence, get in touch with us. Book an appointment to speak to an experienced catastrophic injury attorney. We'll fight to get you the compensation you deserve.
We Answer
your questions about the law