Practice Areas / Catastrophic Injury
Catastrophic Injury Attorneys Near Me
We Answer
your questions about the law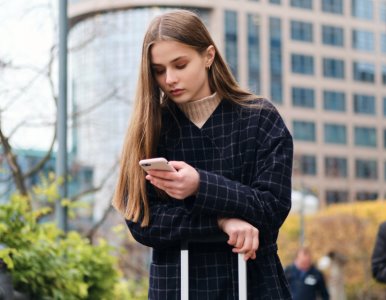 People are injured in accidents all over the country every day. However, some accidents have more serious consequences than others.
Catastrophic injuries are devastating and have far reaching consequences. If you or someone you love has suffered catastrophic injuries in an accident, you may be eligible for compensation. Get in touch with us to talk to an experienced catastrophic injury attorney who will fight on your behalf.
What is a catastrophic injury?
Catastrophic injuries can be defined as those injuries that permanently prevent individuals from being able to perform or take part in gainful work. These injuries leave permanent damage and have long term consequences. They are injuries that have an impact on the functional capabilities of the victim. These injuries often mean losing a vital part of the person's capabilities.
In many instances, these injuries take the form of the loss or irreversible damage of a limb or injury to the brain or the spinal cord. These injuries are life-altering. Some examples of catastrophic injuries include:
Traumatic brain injuries
Spinal cord injuries
Eye injuries
Severe burns
Shoulder injuries
Accidental amputation
Head trauma
Severe/multiple bone fractures
Neck injuries
Foot injuries
Paralysis
Neurological disorders
What are common causes of catastrophic injuries?
Catastrophic injuries can occur for a variety of reasons. Some of the most common causes of catastrophic injuries include:
Auto accidents
Accidents involving defective products
Sports accidents
Injuries resulting from medical malpractice
A catastrophic injury attorney can help you seek compensation for your injuries. It is important to speak with an experienced attorney as soon as possible after the occurrence of the injury.
How can a catastrophic injury attorney help?
Many people that suffer catastrophic injuries are eligible for compensation. A catastrophic injury lawyer is a personal injury lawyer with experience in representing accident victims with catastrophic injuries. If you or a loved one has suffered severe injuries in an accident, it is important that you seek the advice of a catastrophic injury attorney as soon as possible after the injury. There are several ways that an experienced legal professional can help you.
Unless you are a personal injury attorney, there's a good chance that you're not familiar with personal injury laws. Referring to a catastrophic injury attorney gives you the opportunity to seek advice from a professional with in-depth knowledge and understanding of personal injury law. The attorney will review your case and advise you on your rights. They will help you determine the best approach to seek compensation and how much compensation you should seek.
Provide professional and objective guidance
Catastrophic injuries can cause severe physical pain. They can also result in emotion upheaval. The trauma resulting from the accident may interfere with your ability to make objective decisions for your case or injury. You may therefore end up compromising your case and your chances of receiving compensation. An experienced attorney is emotionally removed from the case. They are better able to provide objective advice to benefit your case.
Like other personal injury cases, catastrophic injury cases involve negotiating with insurance companies or the at-fault party for a settlement. This can prove challenging if you don't have experience dealing with other legal professionals representing insurance companies or other parties. Insurance companies are especially notorious for using techniques to low-ball or even completely deny claims. Having an experienced attorney representing you and negotiating on your behalf increases your chances of getting just compensation for your injuries.
Help you access medical treatment
In many instances, getting treatment for a catastrophic injury can be expensive. Some victims of accidents are unable to get the treatment they need worsening the injury. An experienced attorney can help get you the money you need to seek treatment. They can help speed up the claims process or seek other means to access funds for treatment.
Run interference with the insurance company
Insurance companies suffer losses when they have to pay compensation for injuries. They will therefore look for any means to reduce the amount that they will pay as a settlement or even deny your claim completely. The insurance adjuster may sound friendly and understanding but they are not on your side. They work for the insurance company and are only protecting its interests. Anything you say to them has the potential to jeopardize your case. Your catastrophic injury attorney will run interference and protect your interests by representing you. You can direct all communication to your attorney and let them handle the insurance company for you.
Hire an experienced catastrophic injury attorney
Cases involving catastrophic injuries can be complex. With so much at stake it is wise to hire an experienced attorney to guide and represent you. Get in touch with us to book an appointment to talk to an experienced catastrophic injury attorney. We'll fight on your behalf to get just compensation for your injury.
We Answer
your questions about the law